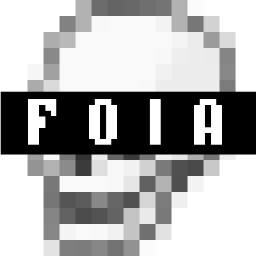 Michael G. Oxley
Representative Mike Oxley, best known for his co-authorship of the anti-fraud law to emerge from the Enron scandal, was one of the FBI's staunchest defenders in the halls of Congress throughout his tenure—and especially during the 1990s "Crypto Wars," in which the Bureau tried and failed to require law enforcement backdoors in all U.S. encryption software.
Oxley was one of two former FBI agents to serve in Congress—the other, Rep. Don Edwards, served as chair of the House Subcommittee on Civil and Constitutional Rights and frequently butted heads with his former employer on policy issues.
In the years after Oxley's 1971 retirement from the FBI, he remained close with the Bureau's leadership and continued to exchange friendly correspondence. He received letters of thanks from FBI directors each time he defended the agency in the Congressional Record. Today, FOIA The Dead is publishing Oxley's complete FBI file, including the following notable points:
In 1971 Oxley received personal commendation from J. Edgar Hoover for his efforts in arresting suspects involved in a bank robbery. According to Roll Call, the bank robbery involved the Black Panthers.

The high quality of your efforts incident to the investigation and apprehensions of [REDACTED] and [REDACTED] the subjects of a Bank Robbery case, is indeed worthy of commendation.

In spite of the difficulties you encountered, you skillfully and with great dispatch effected the arrests of these Bureau fugitives without causing insurmountable problems. I am appreciative.

Also in 1971, Oxley received a $200 "incentive award" authorized by Hoover for working with an informant to apprehend one of the suspects in the killing of NYPD officer Kenneth Nugent. Two of the people charged for that crime were the last people sentenced to death in New York before a State Court ruled the law unconstitutional; their sentences were reduced to 25 years to life.

A section of the FBI's August 1969 pre-employment background check is representative of the Bureau's concerns in the era:

[REDACTED], A NON-HIPPIE TYPE INDIVIDUAL RESIDING AT [REDACTED], ADVISED THAT [REDACTED] LIVES WITH HIM AT THIS ADDRESS AND IS SINGLE. ... STATED [REDACTED] IS NOT A HIPPIES [sic]. ALTHOUGH HE WEARS LONG HAIR.
New York Times obit: Michael G. Oxley, Co-Author of Anti-Fraud Legislation, Dies at 71